Hearing Aid Manufacturers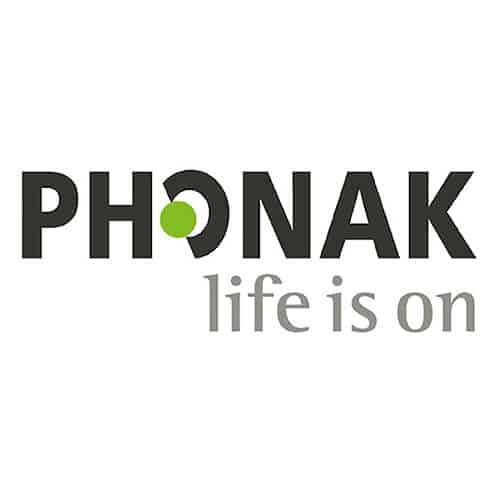 Phonak
Phonak believes in a world where "life is on" for everyone, including those with hearing loss. Based in Switzerland, they have been creating hearing solutions since 1947. They are passionate about helping people thrive both socially and emotionally. As we know, hearing loss can lead to social isolation and emotional and mental struggle, so Phonak takes these challenges head on with their mission. Their key technologies include AutoSense OS, to automatically adjust the hearing aid to any listening environment; rechargeable technology to keep your aids in power as long as possible; direct connectivity to link hearing aids with other audio devices; and Marvel technology, to make speech as clear and understandable as possible in any environment. Phonak's Audeo B-R is a sharp, rechargeable hearing aid that provides rich sound paired with a reliable, long-lasting battery.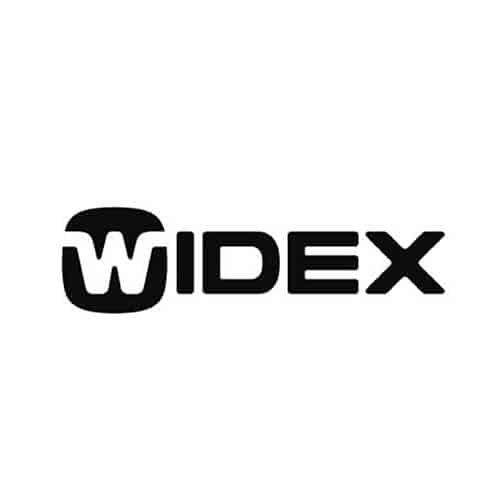 Widex
Widex is a Danish family-owned hearing aid company founded in 1956. Widex emphasizes technological development and is known for their "Widex Sound" – natural, clear sound and clarity of speech. By researching the nature of hearing and listening, Widex understands what it takes to enable you to hear a full audio spectrum of sound in any environment. This uncompromising approach to innovation has led Widex to create a number of firsts in the industry, including the world's first digital in-the-ear hearing aid, as well as revolutionary wireless technology. Widex is known to offer the most natural sound on the market, not only allowing wearers to hear speech clearly but to experience the full range of audio possibilities. In addition, Widex specializes in sustainability, with a headquarters that is energy efficient and wind powered, making Widex the only CO2 neutral hearing aid producer in the world. Among their many offerings, the latest Widex hearing aid is the BEYOND, a Made for iPhone hearing aid that provides accessibility to clear sound.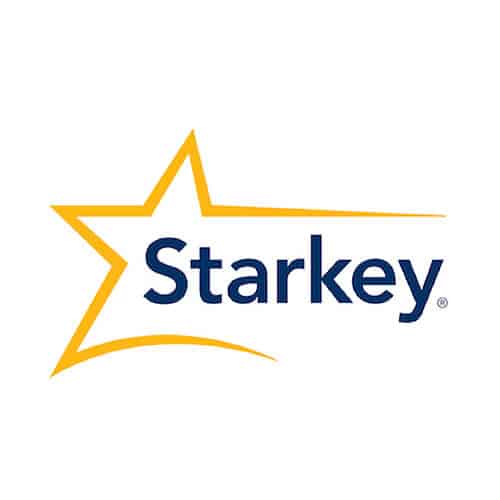 Starkey Hearing Technologies
Starkey Hearing Technologies is an American hearing aid brand founded in 1963, when Harold Starkey opened Starkey Labs in Maple Plain, Minnesota. In 1964, William F. Austin opened Professional Hearing Aid Services in South Dakota. Three years later, in 1967, Austin moved his business into the basement of Starkey's home in Minnesota, and Starkey Hearing Technologies was formed. This foundation, combining hearing technology in the laboratory and customer service in a hearing aid dispensing environment, continues to make Starkey a leading hearing aid manufacturer. Starkey is in the business of connecting people and changing lives, creating a richer experience for the users of their aids to reach their full potential in life. They are best known for their Halo hearing aids, one of the first Made for iPhone devices available on the market.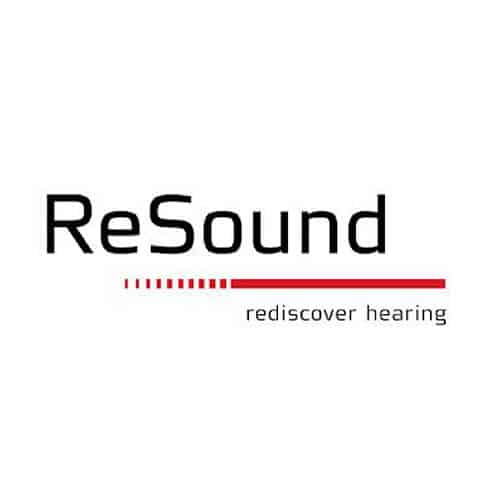 ReSound
ReSound is a global leader in intelligent audio solutions that help you hear more, do more and be more than you ever thought possible. Based in Denmark and tracing their origins to 1943, the company has excelled in pioneering hearing aid industry firsts. ReSound strives to challenge the status quo through dedication and determination, focusing on research and development to create devices that push the envelope with hearing technology. ReSound's technological expertise is employed to empower hearing aid wearers in every listening environment they encounter. ReSound remains at the cutting edge of the hearing assistance industry, offering a range of new features to serve you just when you need it most. ReSound's LiNX Quattro is the newest model of from their Made for iPhone family of hearing aids, providing a seamless listening experience.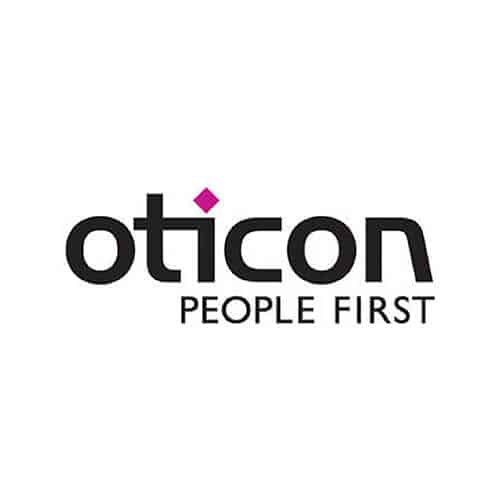 Oticon
Founded in Denmark, Oticon began in 1904 when Hans Demant sought devices to help his wife with hearing impairment to have a better life. This passion to empower and serve those with hearing loss continues to drive Oticon today, pushing the hearing aid manufacturer into the new millennium. Oticon is driven by their People First promise, ensuring that they keep people at the heart of every process, from research to development. In seeking to serve people, they have developed a number of patents, including Speech Guard, to help human voices sound more natural; Spatial Sound, to help wearers understand where sound is coming from, and Connectivity, to link hearing aids to TV, media, streaming, and smartphones for optimal hearing experiences, including on the telephone. Oticon focuses on the listener's experience, making it the best it can be. Their latest device is the Opn, designed to provide wearers with an open sound experience, empowering the brain to choose where to focus in any environment.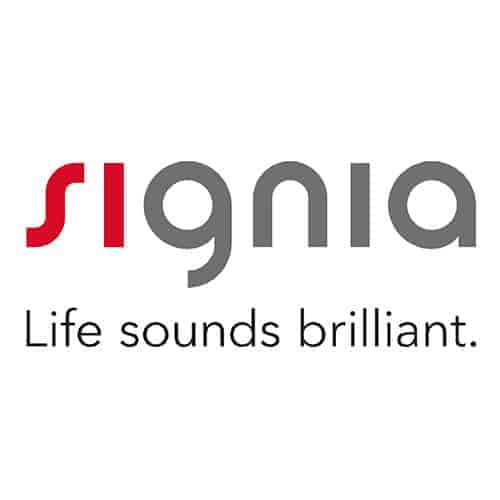 Signia
You need a lot of focus and dedication and Signia understands that. They know that you are looking for the right tools and support for you to be brilliant. Because hearing what matters has never been more important in today's busy world, where a missed word can mean a missed opportunity. Settling for average might have been good enough in the past, but with Signia you don't have to settle anymore. With Signia, you can Be Brilliant. Signia is one of the leading hearing aid brands in the world. Their goal is to enhance human performance through iconic innovations that shape the prescription audio category. They refuse to accept hearing loss as a limitation. It's not about correcting a loss, it's about gaining an edge. Not just performing, performing brilliantly. Not just hearing again, but hearing better than ever.